This wiki is under construction!
This wiki requires cleanup and is currently under construction. You can help Kenja no Mago Wiki by improving it!
Welcome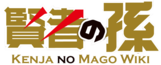 Welcome to Kenja no Mago Wiki
A wiki dedicated to everything about the series written by Yoshioka Tsuyoshi and illustrated by Kikuchi Seiji.
We currently have 5,449 edits and 212 articles. Please help this wiki by expanding or editing it. Thank you.
This wiki is likely to contain unmarked spoilers from the series! Read at your own risk!
Synopsis
A young man who had surely died in an accident, was reborn in another world as a baby! After that, he was picked up by the patriot hero "Sage" Merlin Wolford and was given the name Shin. He was raised as a grandson by Merlin and soaked up Merlin's teachings, earning him some shocking powers; however, when he became 15, his grandfather Merlin said, "I forgot to teach him common sense!" An "abnormal" boy's unconventional other world fantasy life starts here!
About
The Sage's Grandson (賢者の孫 Kenja no Mago) is a Japanese light novel series written by Tsuyoshi Yoshioka and illustrated by Seiji Kikuchi. It began serialization online in January 2015 on the user-generated novel publishing website Shōsetsuka ni Narō. It was acquired by Enterbrain, who have published nine volumes since July 2015 under their Famitsu Bunko imprint. A manga adaptation written by Yoshioka and illustrated by Shunsuke Ogata began serialization on Kadokawa Shoten's Young Ace Up website from March 2016. It has been collected in nine tankōbon volumes. An anime television series adaptation by Silver Link is set to premiere in April 10, 2019.
Helping Out!
For anyone who wishes to get involve, Feel free to help expand this wikia. However, please remember this rules:
Help fix the grammar if you do not think it make sense.
Add appropriate categories to any page you might be making.
For people who wants to upload images, please save them in .png or .jpg format.
For any sign-in wikia contributors who wants to upload images, please remember to specify licensing.
Obtain permission before using other people's content.
Do not crop character screenshots.
Allow your writing to be presentable for the public.
Do not make pointless articles. If you see one, put the Request for Deletion tag on.
For fanart pictures, it is only allowed on your User page, not on articles.
---
To write a new article, just enter the title in the box below.
<createbox> width=30 break=no buttonlabel=Create new article </createbox>
Promotional Video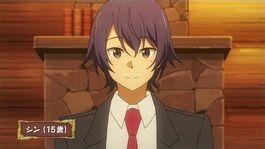 Latest Episode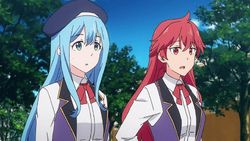 The Unconventional New Student
The day of the entrance exam at the Magic Academy of the Earlshide Kingdom has finally arrived. There, Shin Wolford meets personalities such as August von Earlshide, Sicily von Claude and Maria von Messina. During the practical test, Shin surprises the other candidates with extraordinary strength: while they are able to cast spells only by using an oral formula, Shin, he, does not need one. From there arises a big explosion. Because of the chasm separating Shin from other students, he is then accepted by a majority of the teachers' votes. From now on, he would be able to live a peaceful and pleasant school life. At least, that's what he thought.
Official Channels
The Kenja no Mago Wiki has its own official Discord and Subreddit server. Click on the respective icons below to join us or connect using the server.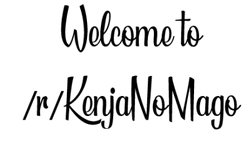 Poll
Affiliated Sites
To affiliate with this wiki, follow the procedures here for a request.
Community content is available under
CC-BY-SA
unless otherwise noted.